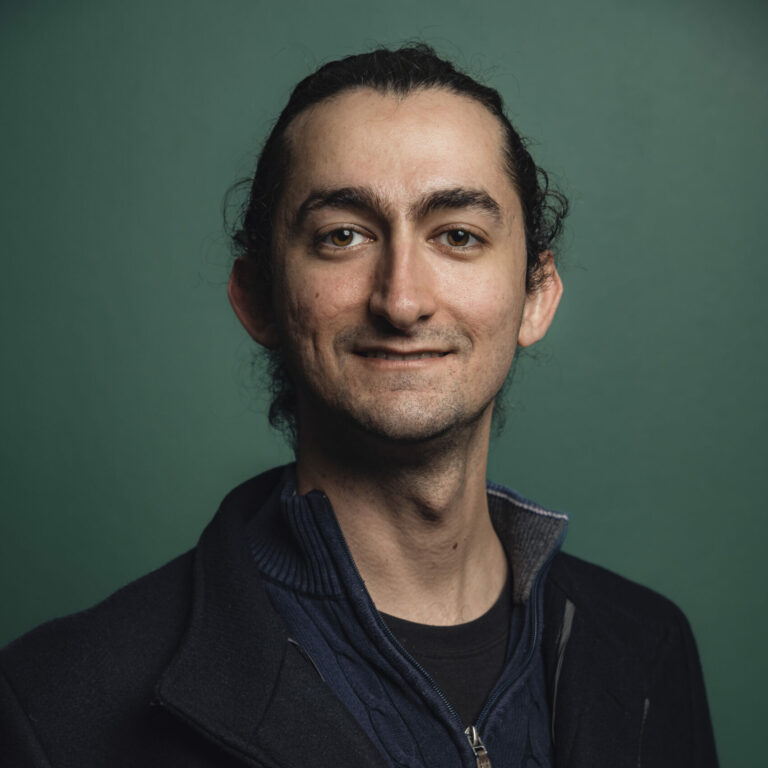 Host institutions and supervisors
Transfer learning for safe motion control of a heavy duty under-actuated crane in the presence of obstacles. – ESR 8
Master of Science in Aerospace Engineering, Sharif University of Technology (2020) – Thesis: "Fault-tolerant attitude control of satellite using μ-synthesis". Bachelor of Science in Aerospace Engineering, Sharif University of Technology (2017) – Thesis: "Dynamic-programming based failure-tolerant control for satellite in 6DOF motion". Recipient of the 2016 Graduate Aircraft Design Competitions Award from the American Institute of Aeronautics and Astronautics (AIAA)
A. Taheri, P. Gustafsson, M. Rösth, R. Ghabcheloo and J. Pajarinen. (2022). Nonlinear Model Learning for Compensation and Feedforward Control of Real-World Hydraulic Actuators Using Gaussian Processes. In IEEE Robotics and Automation Letters, vol. 7, no. 4, pp. 9525-9532, Oct. 2022, doi: 10.1109/LRA.2022.3190808.
Taheri, A., & Assadian, N. (2020). Dynamic-programming-based failure-tolerant control for satellite with thrusters in 6-DOF motion. Advances in Space Research, 65(12), 2857-2877, doi: 10.1016/j.asr.2020.03.021.
Shi, X., Taheri, A., Cecen, T., & Celik, N. (2020). Particle Filtering-Based Low-Elevation Target Tracking with Multipath Interference Over the Ocean Surface. IEEE Transactions on Aerospace and Electronic Systems, 56(4), 3044-3054, doi: 10.1109/TAES.2019.2961843.
2022 IEEE/RSJ International Conference on Intelligent Robots and Systems (IROS)
Kyoto, Japan | 23-27 October 2022
Nonlinear Model Learning for Compensation and Feedforward Control of Real-World Hydraulic Actuators Using Gaussian Processes. Presentation by Reza Taheri
International Conference on Robotics and Automation, IEEE (ICRA 2022)
Philadelphia, US  | 23-27 May 2022
GPU-Accelerated Policy Optimization via Batch Automatic Differentiation of Gaussian Processes for Real-World Control. Presentation by Reza Taheri
2nd Annual Conference on Learning for Dynamics and Control (L4DC 2020)
3rd Annual Conference on Learning for Dynamics and Control (L4DC 2021)
knowMORE FAQ video series
knowMORE: FAQ video series