We are the first industry-academia partnership to jointly educate researchers on heavy-duty mobile machinery.


MORE is an innovative European Industrial Doctorate (EID) research and training programme.
The first of its kind that will address the need for dramatic improvements in HDM machinery and fill the gap in related research and training. Eight early stage researchers (ESRs) will be equipped with a set of research skills including robotics, machine learning, energy systems, as well as transferable skills such as entrepreneurship and career management.
Ever-increasing demand for material and food, stricter emission regulations and continuous globalisation has put Europe's construction, logistics, and agriculture sectors under immense pressure. Dramatic improvements in their productivity and efficiency are the only answer to these global challenges. Heavy-duty mobile (HDM) machinery are crucial workhorses in these sectors. Europe's major HDM equipment companies (John Deere, Liebherr, Bosch Rexroth, HIAB, Volvo CE) have joined forces with four highly specialised academic groups to deliver MORE, a timely EU funded project in response to these urgent needs.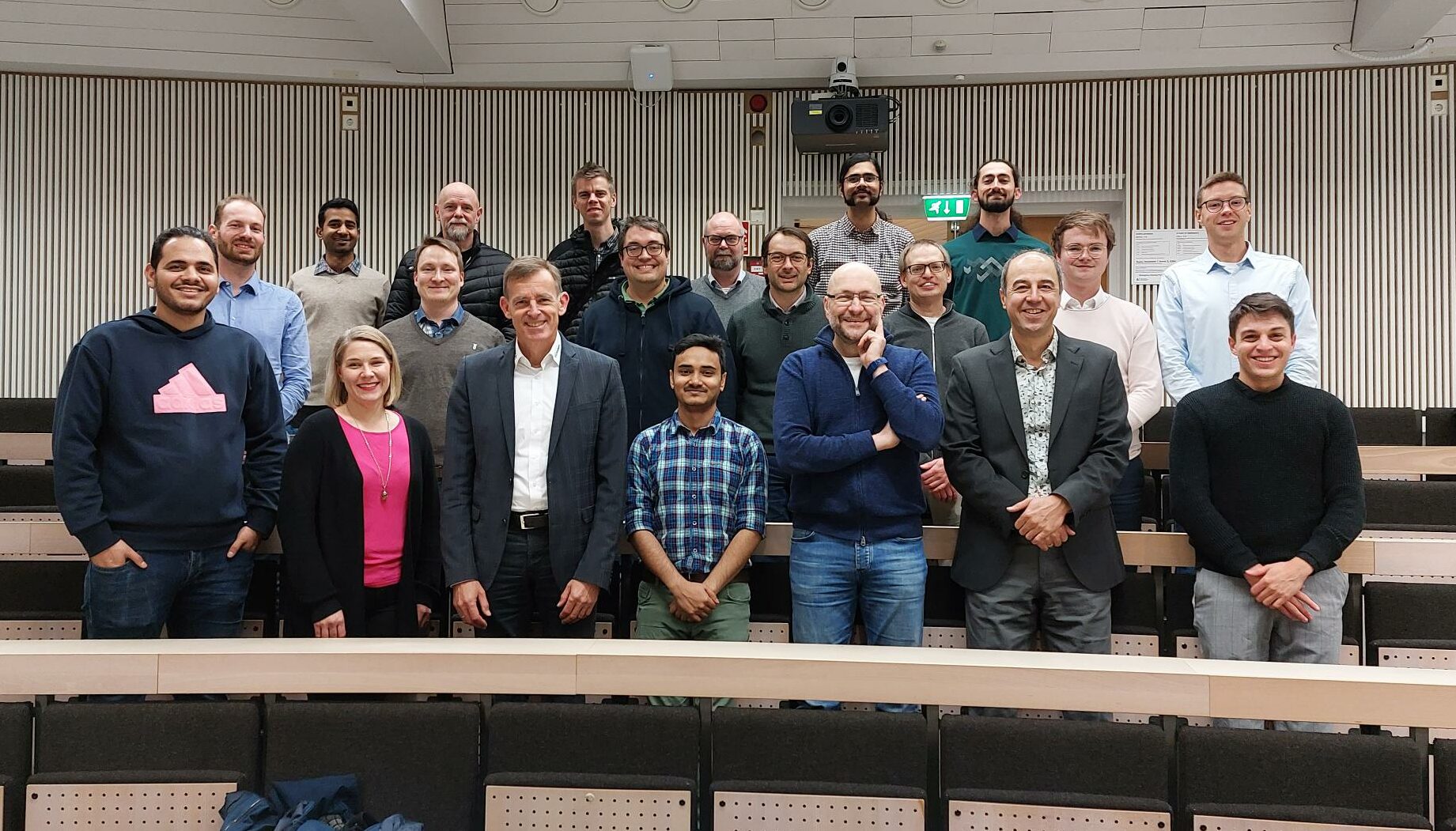 The MORE project, an innovative initiative funded by the European Union, celebrated the culmination of its European Industrial Doctorate (EID) research and training program at a successful final event. The...
Read More
Why heavy duty machinery?
The European construction equipment industry represents approximately 5% of the total EU engineering output and accounts for approximately 20% of the world's production of construction equipment. It is projected to grow at a steady annual rate of 4.6% over the period of 2015–2020 and reach a market value of US $62.5 billion by 2020. Largest infra construction projects valued over US $400 billion in 2017. Only in EU, this sector consists of about 1,200 companies with 150,000 directly employed, a turnover of €40 billion was reported (2017).[1] Three of the world's top 10 largest construction equipment manufacturers are MORE partners: Volvo CE (3rd), Liebherr (5th) and Deere (7th). The Committee for European Construction Equipment (CECE) states that 'the industry is working hard to offer machines with the highest productivity and lowest environmental impact. However, delivering the next generation of machines to the market remains a complex challenge. This requires enabling technologies (KETs) for active safety, site automation, site resource utilisation optimisation, optimised energy consumption, and machine awareness of surroundings.' Logistics is even larger. Cargotec, of which HIAB is a part of, alone employs 11,000 people. MORE will contribute to the development of such KETs and thereby strengthen the competitiveness of Europe's HDM machine industry
[1] Committee for European Construction Equipment, 2017. Annual Economic Report 2018, p. 17.
MORE will deliver innovative solutions driven by digitalisation and Artificial Intelligence (AI) in three areas:
Processes: environment modelling by combining machine-earth interaction with vision, and optimising material flow in construction sites, business processes.
Machines: creating efficient power-train solutions for heavy-duty booms and
Control: object classification and environment modelling to support long-term autonomy; obstacle avoidance in adverse conditions; innovative solutions on transfer-learning for earth moving and boom control to reduce operational and development costs, in different application areas.